Marina Cano, Spanish wildlife photographer, Canon ambassador and Global Ambassador of Skylum, with more than 25 years of photographic experience and international prestige, of which 20 have been dedicated to nature photography, where she got extraordinary recognition in this field.
During her career she has published four books: Cabárceno, Drama & Intimidad (both sold out), Inspiration + Naturaleza, and her most recent book Wild Soul
Her work has been several times cover of the prestigious National Geographic. In 2015 he was a finalist in the BBC Wildlife Photographer's recognition contest of the year. That same year she was appointed Canon Ambassador in the specialty of fwildlife.
Her unique style together with a sensitive and intimate approach to wildlife make her work admired by half a million followers on Facebook, and about to reach 40,000 on Instagram.
She runs African safaris, she has been member of juries in national and international competitions, organizes workshops around the world, specially her wildlife workshops in the Nature Park of Cabárceno for professionals and fans of all levels and throughout the year-
Her exhibitions and seminars have been held in places like South Korea, Cuba, Mexico, Israel, Spain, South Africa, Norway, Finland, Portugal, Iceland, England and Namibia.
In love with the African continent and committed to its conservation, she collaborates with different associations that protect and preserve threatened species.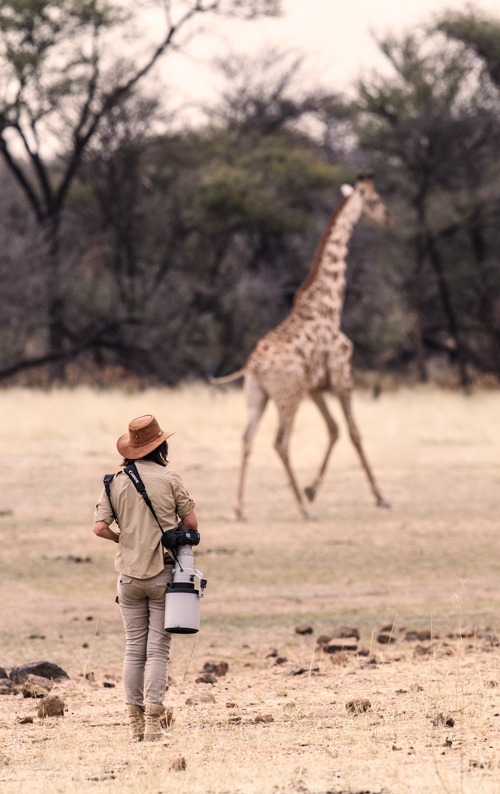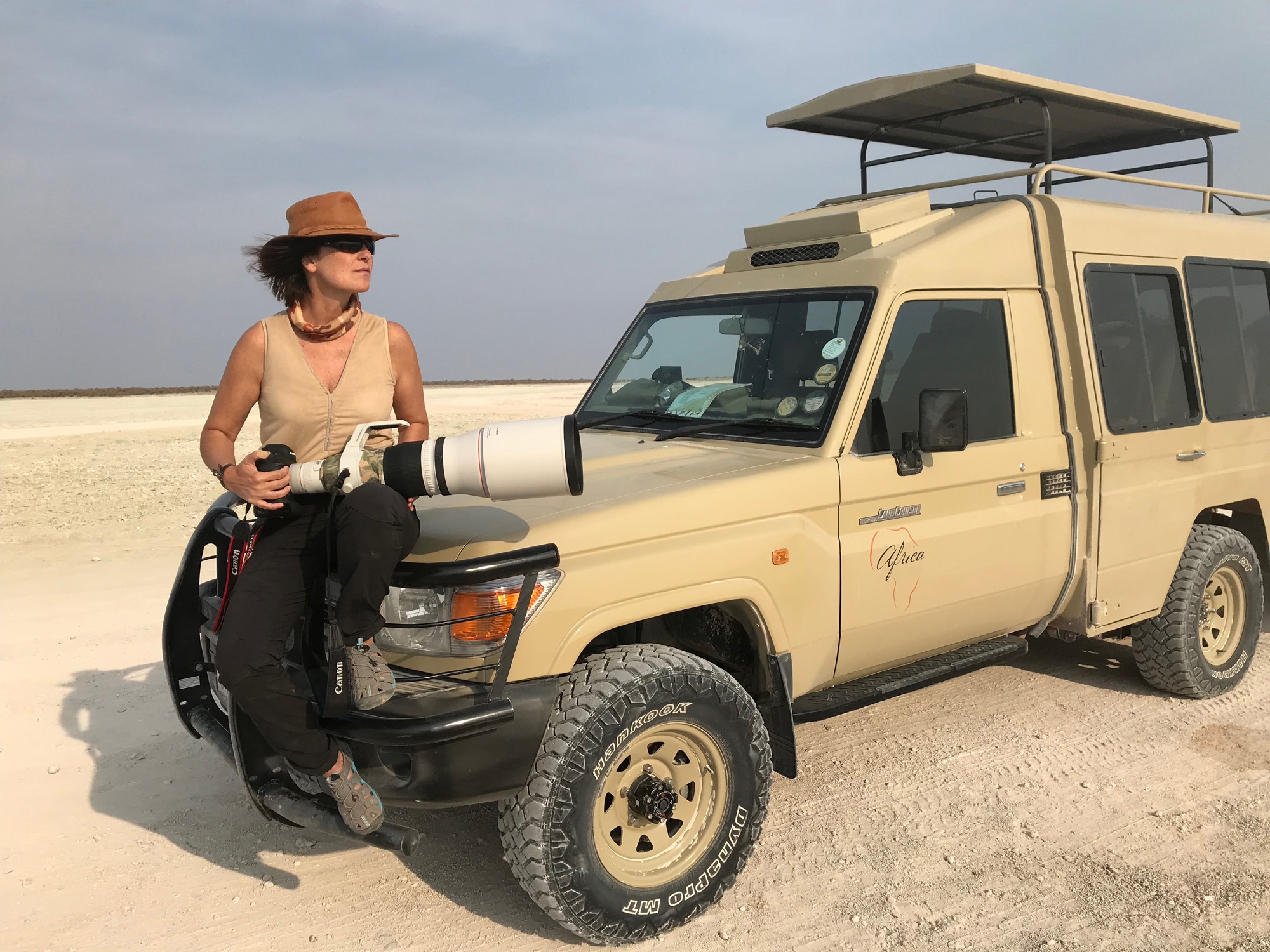 Through an irresistible attraction to aesthetics and a captivating encounter with emotion, I take advantage of both to create knowledge about nature conservation.
My work travels beauty and emotions to wake up and encourage an increasingly aware viewer to preserve and protect the fragile world around us.
Human and animal emotions are agitated and diluted, discovering a vulnerability that was not shown in the classic documentary photography on wildlife.
Impressive animals, but above all animals that impress, tender or shake. Animals whose habitat falters with our lifestyle, and that need to be visible and audible for us to act and preserve the ecosystems of the planet we all inhabit.
If my photos are beautiful, it is because nature is.
Collective exhibition
Commissioner Linda Zetiski
Place: South Africa
Year: 2019
Collective exhibition
Curator: TaeHee Kim
Place: Beijing
Year 2014
Individual exhibition
Commissioner: Jeffrey Levin
Place: Los Angeles – USA
Year: 2018
Collective exhibition
Curator: TaeHee Kim
Place: Seoul- South Korea
Year 2013
Collective exhibition
Commissioner: Mike Fisher
Place: London – United Kingdom
Year: 2015
Individual exhibition
Curator: Héctor Garrido
Place: Seville-Spain
Year 2012
Individual exhibition
Commissioner Héctor Garrido
Place: Havana – Cuba
Year 2014
Collective exhibition
Commissioner: Mike Fisher
Place: South Africa
Year 2011
You can invite Marina Cano to a conference or seminar anywhere in the world. Since 2012 Marina has been part of Forums and photographic presentations in countries such as: Iceland, Mexico, Israel, South Africa, Spain, England, Norway, Cuba, Finland, Portugal, teaching them in both English and Spanish.
To get in touch with Marina Cano, write to:info@marinacano.com
These brands rely on the work of nature photographer Marina Cano, supporting her work with the best products, both cameras and lenses, as well as accessories for movement and storage.