Take the photographs that you dreamt of 
Improve and enlarge your photography skills
In my workshops you will get this and you also find inspiration
Who?
---
My name is Marina Cano, I'm a Spanish wildlife photographer, a Canon Ambassador and a Luminar Ambassador. I've published four books, the first one called: Cabarceno, with the pictures I took in the park. I've been running workshops here for more than 12 years.
Where?
---
The workshop take place in Northern Spain, at the largest wildlife park in Europe.
The park hosts more than 120 different species from the 5 continents, that roam in semi wild conditions, in a karstic landscape of more than 750 hectáreas.
You will find more info about the park below.
When?
---
You will found out there are two different kind of workshops: individual or group. Group ones has fixed dates and will be arranged all year, always on weekends. For the one to one, we look for dates that suit us both, and can last what you decide.
How much?
---
You have different workshops options and prices. If you decide the one to one, price is 800€ per day. If you prefer the group workshop price is 295€ for 3 three days. You will find more information if you keep reading below.
Cabarceno Wildlife Park is the largest in Europe and one of the largest in the world. 750 ha (1,900 acres) and hosts more than 130 different species than live in semi freedom conditions: hippos, zebras, lions, elephants, gorillas, baboons, bears, boreal lynx, rhinos, birds of prey, giraffes, elands, ostriches, jaguars, tigers… and much more in an spectacular environment located in a former iron mine, now converted in a unique and mysterious karst landscape.
Cabarceno Wildlife Park, due both to the size of its enclosures and to the fact of housing large groups of animals, carries out in collaboration with both Spanish and foreign universities a significant number of research works, and belongs to programs to protect endangered species threatened with extinction (EEP) as well as in the studbooks of most of the species that hosts in its enclosures.
Likewise, the park is a pioneer in collaboration with the Deutsches Primatenzentrum and the University of Gottingen (Germany), in some techniques development that have made possible the knowledge of the African elephant female sexual cycle by non-invasive methods (from stool and urine samples).
It also works in collaboration with the reproductive biotechnology department of the Veterinary Faculty of Leon in a project that allows them to alleviate as much as possible, the serious danger of consanguinity that the sparse osseous population of the Cantabrian mountain range has.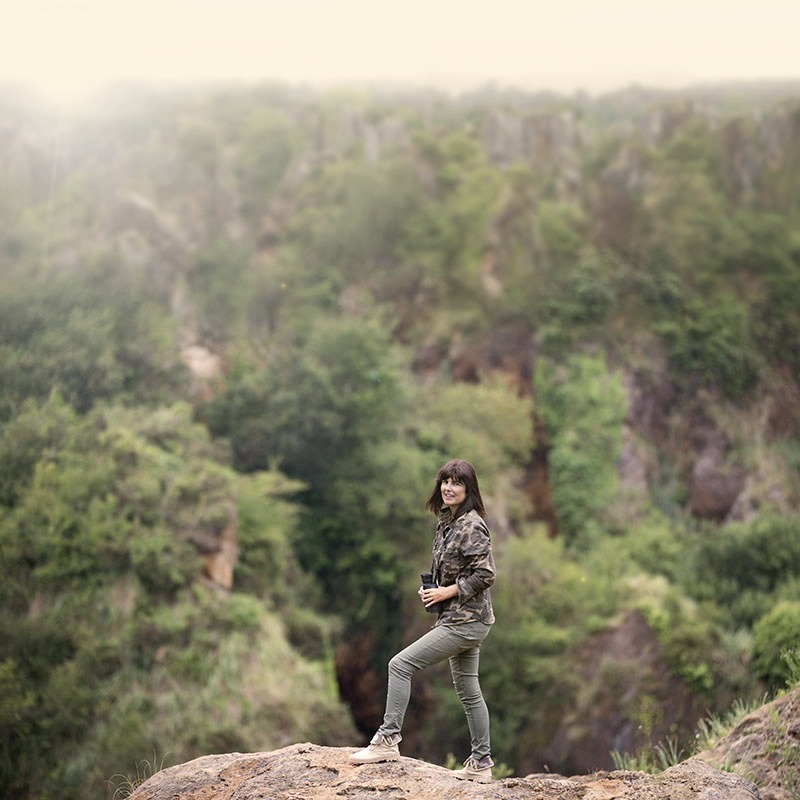 WINTER WORKSHOP
Take advantage of the soft lights, the rain and the dramatic winter atmosphere, for creating amazing images. Overcast skies provide us with a sifted light to obtain perfectly illuminated images.
SPRING WORKSHOP
Lots of new born babies are waiting for you. It's time to find cute baby bears. We will have plenty of opportunities to take amazing pictures of these tiny cubs with their mothers in a breathtaking environment, and also photograph many other species.
SUMMER WORKSHOP
Long summer days, with warm lights to create silhouettes and impactful backlights, on order to take impressive photos.
AUTUMN WORKSHOP
Changing and unpredictable autumn weather will bring different light during our workshop. Landscape and animals will transform with the weather conditions. The variety of lighting will allow us to obtain very diverse photographs.
We will learn how to create compelling photographs with few elements, neutral backgrounds, learning to choose the perfect moment.
We will develop creativity and practise a new way to approach photography
You can improve your skills and enrich your approach taking wildlife and nature photographs.
We will analyse our work to detect any mistake and improve the image in the moment and in the future.
We will also learn specific technique for photographing wildlife or birds in flight.
We will learn to create images full of emotions.
We will learn to select our best pictures, understanding which ones are the more impactful ones and why.
Choosing more than one day, we can work in Photoshop, to learn my working skills, how I work on the images, which tools I use and I how I performance to get powerful images full of emotions.
We will live an unforgettable experience and have fun while we learn.
We will live an unforgettable experience; meet fantastic other photographers and we will have fun while we learn.
ONE TO ONE
If you want personal attention for your work and your specific photography level, also you want to get response to all the questions you have, at the moment that better suits you, then this is your workshop.

You can choose the length you want, and if you decide more than 1 day, then we will have the opportunity to work, in Photoshop with the pictures obtained from previous days, and for all subsequent days. We will distribute the time in the way you prefer.

Photographers from all over the world have attended my workshops in the wildlife park: Mexico, USA, Costa Rica, Colombia, Uruguay, Argentina, UK, Russia, Italy, Turkey, The Netherlands, France, Portugal, Spain, Germany, Israel.

---

Price: 800€/ per person and day
Place: Cabárceno, Cantabria, Spain
Length: Minimum 2 days
Tuition hours: 8 hours/day

---

Includes

• Every day: 9:30h to 20:30h

• Personalized photographic tuition

• Photoshop tuition

• Transport from/to hotel and inside the park

• 8 hours/day tuition

• Languages: English & Spanish

• 50% discount in my latest book: Wild Soul

---

It's not included

• Meals

• Accommodation

• Park fee: Year card 65€
GROUP
We will start our workshop on Friday afternoon with an opening talk and a group dinner that will help us understand the dynamics and goals for the weekend, as well as to get to know each other.

Contents: Understanding light, black backgrounds, the importance of backgrounds, searching for close-ups, knowing and anticipating animal behavior, creating silhouettes, searching for the moment, creativity, equipment, selection and review of images.
Goals: Creating moving images, learn how to create impressive photographs, internalize the creative process, understand the images analysis, learn how to apply the contents after the workshop, and leave full of inspiration.
---
Price: 350€* (295€ early bookings – 31/01 for the February Workshop & 28/02 for the June Workshop)
Place: Cabarceno, Cantabria, Spain
Length: Friday afternoon, Saturday and Sunday
Tuition hours: 20h
---
Includes
• Friday afternoon, Saturday and Sunday 9:30h till 20:30h
• Presentation talk
• Selection pictures review
• 20 hours photographic tuition
• Language: English and Spanish
• 50% discount in my latest book: Wild Soul
---
It's not included
• Meals
• Accommodation and transport
• Park fee: Year card 65€
Do you have any doubt? Please contact me:

¡Hola Marina!
Quiero darte las gracias por el extraordinarios fin de semana que pasé en tu Workshop.
He aprendido, disfrutado, compartido, … me he vuelto a llenar de ilusión, alegría, y como tú bien dices "de amor".
Me encantaría volver. Gracias.
Después de una intensa espera te plantas en Santander y… ahí la tienes, es Marina Cano, tu referente desde hace muchos años en fotografía de fauna. Desde que haces la reserva, buscas vuelos, hoteles… te da tiempo a pensar mucho. Y cómo será ella? Aprenderé cosas? Volveré con fotos de las que me sienta orgulloso?… Es verdaderamente difícil explicar cuando algo supera con creces todas tus expectativas, porque ha sido una de las mejores experiencias de mi vida, de esas que luego tienes claro que han marcado un antes y un después en ti como persona.
Un fin de semana de emociones, sensibilidad y pasión por la fotografía, siempre con un eje central, el amor hacia el mundo animal. @marinacano hay un antes y un después de este workshop de junio, has sido toda una inspiración!
Todo sale del mismo sitio, del corazón, igual que tu trato exquisito, cercanía y cariño que nos ha hecho sentir tan especiales. Una suerte maravillosa haber podido conocerte y compartir contigo estos días. Tenía muy claro que detrás de tus fotos había una gran persona y he tenido la gran fortuna de sentirlo en primera persona
Muy recomendable este taller con @marinacano. Yo lo hice el Julio del año pasado y aprendí un montón. Una experiencia inolvidable
Nuevamente darte las gracias por un fin de semana fabuloso. Ha sido una experiencia enriquecedora a todos los niveles. Agradecerte también la maestría con la que has revisado nuestro trabajo, siempre con la palabra justa y subiéndonos el ánimo con una crítica amable e inspiradora. Yo por mi parte recomendaré la experiencia y repetiré contigo en esta u otra forma que propongas en el futuro, agenda mediante.
Este fin de semana he tenido la suerte de conocer a @marinacano quien se convirtió en un referente fotográfico estético y emocional desde el momento en que descubrí sus fotografías, y una persona a quien después de estos días admiraré y respetaré más si cabe… es impresionante su trabajo, pero más todavía su forma de ser. ¡Muchas gracias!
Al conocerte un poco este fin de semana he sido consciente de que uno de los sentimientos que con más frecuencia me despiertan tus fotografías es el amor por la naturaleza, la preocupación por su sostenibilidad, la admiración por la belleza animal y la curiosidad por su comportamiento. Tienes una sensibilidad humana y un corazón capaz de estimular los sentimientos ajenos, y lo canalizas en cada fotografía. Como si te alimentara el alma.
Por supuesto que he aprendido muchos aspectos que tendré siempre en cuenta: los razonamientos para el uso del modo manual (gracias por tu paciencia), la sensibilidad en la mirada de los animales (impactante), la belleza de los fondos (no sólo blancos y negros), la riqueza de las fotos verticales (el 99,9% de mis fotos eran horizontales), el prepararnos para la acción, la capacidad de recibir información diferente por cada ojo, el valor de los pequeños detalles (polvo, lluvia, vapor…) y sobre todo la oportunidad de utilizar la fotografía para mimarnos a nosotros mismos buscando, como mencionabas, emocionarnos.